Block title
On Monday, I noticed a herd of wild horses on the Sapphire Ranch. They looked like they wanted to visit the MPG Ranch.
I opened the North boundary gate and left.
On Tuesday, I received a call from Debbie Leick that a horse herd was acting territorial toward her and wouldn't leave her alone.
We dealt with the situation.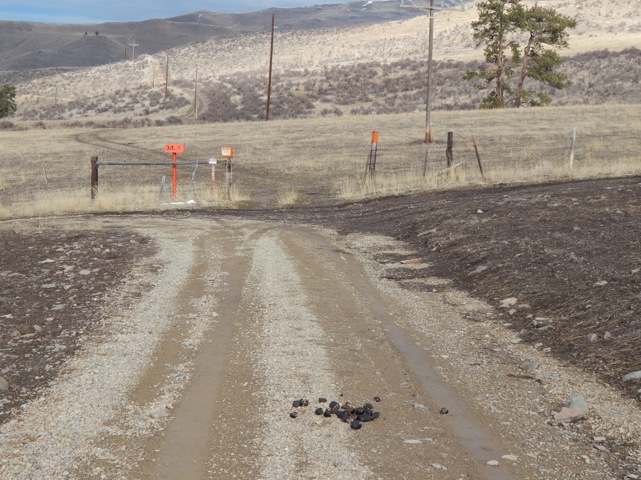 I returned to the gate that I had opened and found 8 sets of horse tracks. I shut the gate. Visiting hours were over.
Feral horses behave more like wild animals then their domesticated bretheren. This encounter reminded us that any 1100 lb wild animal demands respect and a wide berth.
About the Author

Jeff graduated from the University of Minnesota, Duluth, with a B.S. in outdoor recreation education. After college, Jeff managed U.S. Forest Service campgrounds in Northern Minnesota and ran interpretive programs for the parks. After several months in the woods, he decided to explore Western Montana and soon after was introduced to MPG. Jeff took a role with the MPG North field crew for two years where he gathered data for tree studies, completed forestry projects, worked to eradicate invasives, identified and photo documented species, and assisted MPG's team of scientists.

Jeff manages the exceptionally hard working 20 person field crew. He leads projects focused on weed eradication, forest thinning, tree protection, prevention of soil degradation, plant propagation, field reporting, ranch maintenance, along with many other tasks. Jeff regularly monitors the effects of his restoration efforts and looks forward to seeing the long term results.
Previous Dispatch:
Next Dispatch:
Related Research
December 31st, 2022
By:

Maggie Blake

and

Anna Noson
View More >
Related Photo Galleries